6 Mei 2021 | YAA Dato' Setia Dr. Hj. Mohd Na'im bin Hj. Mokhtar, Ketua Pengarah/Ketua Hakim Syarie JKSM hari ini telah menerima kunjungan hormat daripada Harun M.Hashim Law Centre, Universiti Islam Antarabangsa Malaysia bertempat di Bilik Mesyuarat Ketua Pengarah, Aras 7, JKSM.
Delegasi IIUM diketuai oleh Prof. Madya Dr. Zuraidah Hj Ali (Director Harun M Hashim Law Centre) dengan diiringi oleh Prof. Madya Dr. Roslina binti Che Soh@Yusoff (Head of Department, Islamic Law Department, Aikol),
Prof Madya Dr. Zuraini binti Ab Hamid, (Deputy Director Harun M Hashim Law Centre) dan Puan Abazaimah binti Mohd. Abbas (Senior Director, Office of Communication, Advocacy and Promotion for Change).
Terlebih dahulu, Prof. Madya Dr. Zuraidah menzahirkan jutaan penghargaan atas kesudian YAA Dato' Setia Dr. menerima kedatangan delegasi pada pagi ini yang bertujuan mengeratkan hubungan silaturrahim antara kedua-dua pihak selain membincangkan program kerjasama yang boleh dijalinkan khususnya dalam bidang kehakiman dan perundangan Syariah.
Antara perkara utama yang dibincangkan adalah cadangan menempatkan pelajar-pelajar Ijazah Sarjana Muda Undang-Undang (Syariah) daripada Ahmad Ibrahim Kuliyyah of Laws (AIKOL) UIAM di JKSM, JKSN dan Mahkamah Syariah Negeri bagi mempelajari tatacara pengendalian dan pengurusan kes rayuan Syariah sebelum pendengaran kes rayuan Syariah dijalankan. Suatu perjanjian di antara UIAM dan JKSM berkenaan persetujuan ini akan dimeterai selepas perbincangan lanjut diadakan nanti.
Selain itu, pihak Harun M.Hashim Law Centre, UIAM turut berhasrat untuk menyambung kerjasama dengan JKSM dalam menggalakkan Pegawai Syariah melanjutkan pengajian di peringkat Sarjana dan Phd. dalam bidang pentadbiran Undang-Undang Syariah (Administration of Islamic Law) di UIAM.
Selanjutnya juga, kerjasama di antara UIAM dan JKSM akan turut dipereratkan lagi melalui cadangan penganjuran sesi Webinar yang melibatkan para pelajar DAIJ/DSLP UIAM berkenaan dengan isu-isu perundangan Syariah.
Diharapkan sesi kunjungan hormat pada hari ini dapat mengeratkan hubungan kerjasama di antara JKSM dan UIAM dan turut menjadi usaha ke arah memartabatkan system perundangan dan kehakiman Syariah di Malaysia.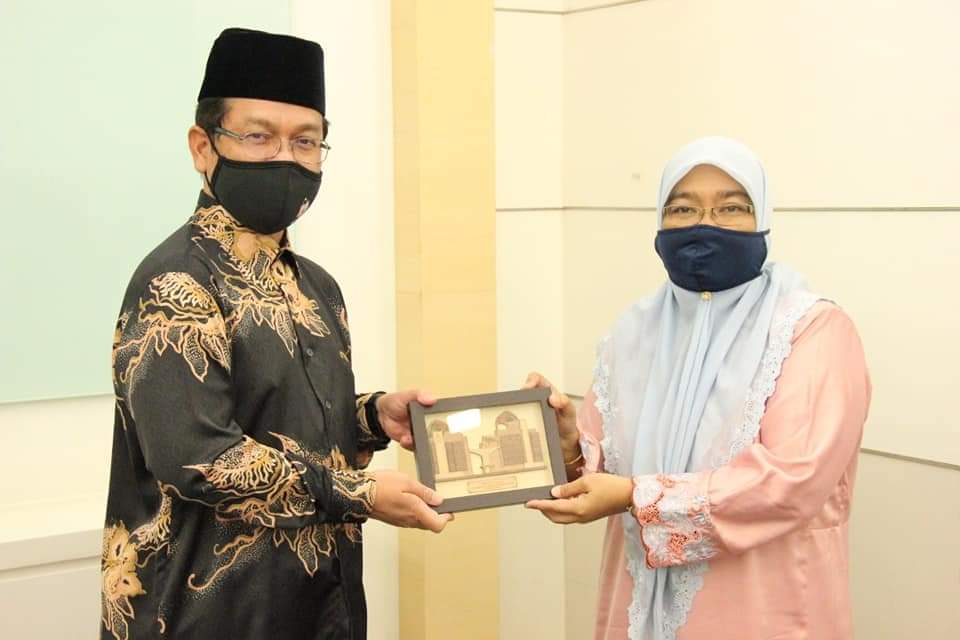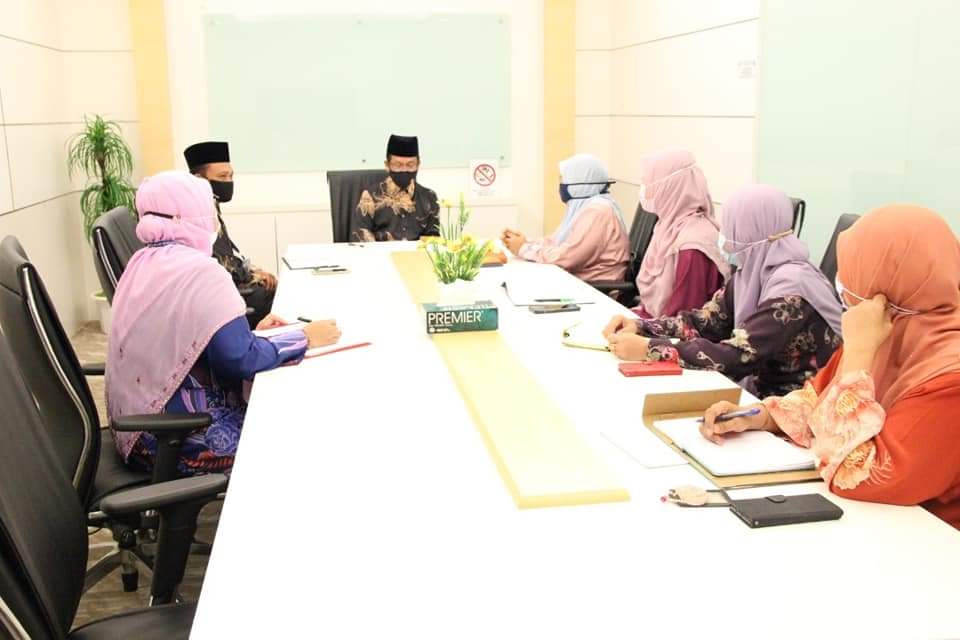 Last Updated on December 23, 2021