23 November 2022 | YAA Dato' Setia Dr. Hj. Mohd Na'im bin Hj. Mokhtar, Ketua Pengarah/Ketua Hakim Syarie JKSM hari ini berkesempatan meluangkan masa bagi satu sesi temubual kajian oleh Penasihat Hal Ehwal Agama kepada Duta Turkiye di Malaysia bertempat di Pejabat Ketua Pengarah / Ketua Hakim Syarie, Jabatan Kehakiman Syariah Malaysia.
Temubual tersebut dijalankan oleh Associate Professor Dr. Ahmet Temel, juga merupakan Pensyarah di Jabatan Undang-Undang Islam, Fakulti Teologi, Universiti Istanbul yang sedang menjalankan kajian bertajuk _"Islamic Family Mediation-Arbitration and its Modern Applications"_ bersama para sarjana di Universiti Istanbul, Turkiye.
Kajian ini dilakukan untuk melihat sejauh mana pemakaian undang-undang Keluarga Islam berhubung proses Mediasi – Arbitrasi yang bersifat kontemporari dalam kalangan keluarga Islam di beberapa buah negara iaitu United Kingdom, United States of America, Malaysia, Morocco, Jordan dan Arab Saudi.
Sistem Perundangan dan Kehakiman di Malaysia menjadi aspek yang pertama disentuh oleh YAA Dato' Setia Dr dalam sesi ini supaya penemubual jelas tentang kdudukan dualisme perundangan yang diamalkan di Malaysia.
Pada kesempatan ini juga, YAA Dato' Setia Dr turut menerangkan tentang peranan JKSM dalam menyelaraskan struktur perundangan dan kehakiman Islam di Malaysia ini, di samping Datin Siti Maszuriyati, Ketua Penolong Pengarah Seksyen Sulh, BPKR JKSM turut mengambil peluang menerangkan konsep Sulh yang terpakai di Mahkamah Syariah berserta statistik kes di Malaysia untuk rujukan kajian Associate Professor Dr. Ahmet Temel.
Semoga segala input dan pandangan yang diberikan oleh YAA Dato' Setia Dr. dapat membantu dalam melengkapkan kajian ini dan diharapkan agar hasil kajian ini dapat dimanfaatkan oleh pelbagai pihak di luar sana.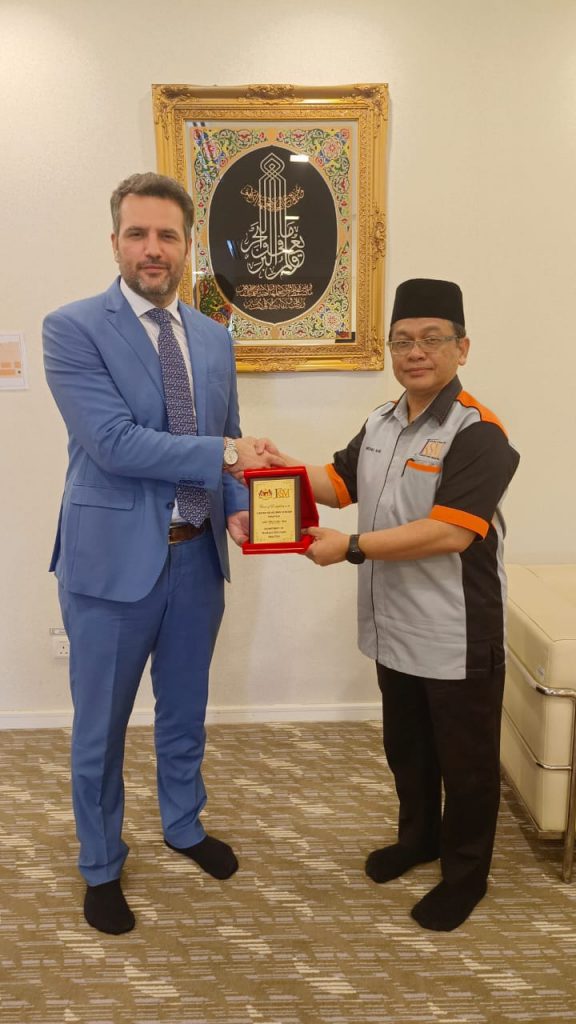 Last Updated on November 23, 2022