24 Mac 2022 | YAA Dato' Setia Dr. Hj. Mohd Na'im bin Hj. Mokhtar, Ketua Pengarah/Ketua Hakim Syarie JKSM pagi ini berkesempatan hadir menyertai forum anjuran International Institute of Advanced Islamic Studies (IAIS) secara dalam talian.
Forum yang bermula jam 10.00 pagi ini membincangkan tajuk "Child Conversion in Malaysia: Issues & The Way Forward" yang menampilkan dua orang penceramah iaitu Prof. Madya Dr Mohamed Azam Mohamed Adil (Ketua Pengarah IKIM) dan YBhg. Datin Dr. Faridah Binti Jalil (Penasihat, Institute of Political Reform & Democracy (REFORM).
Forum yang dimoderatorkan oleh Dr. Ahmad Badri Abdullah ini bertujuan mengupas isu hangat yang berlaku baru-baru ini melibatkan pertikaian berkaitan pertukaran agama bagi seorang kanak-kanak di bawah jagaan guru agama yang dilantik oleh Majlis Agama Islam Negeri Perlis.
Sesi perbincangan turut melihat secara mendalam pandangan mazhab berkaitan status agama kanak-kanak apabila salah seorang ibu atau bapa memeluk Islam selain perbincangan dalam konteks negara Malaysia yang mempunyai dua sistem undang-undang iaitu Undang-undang Sivil dan Syariah.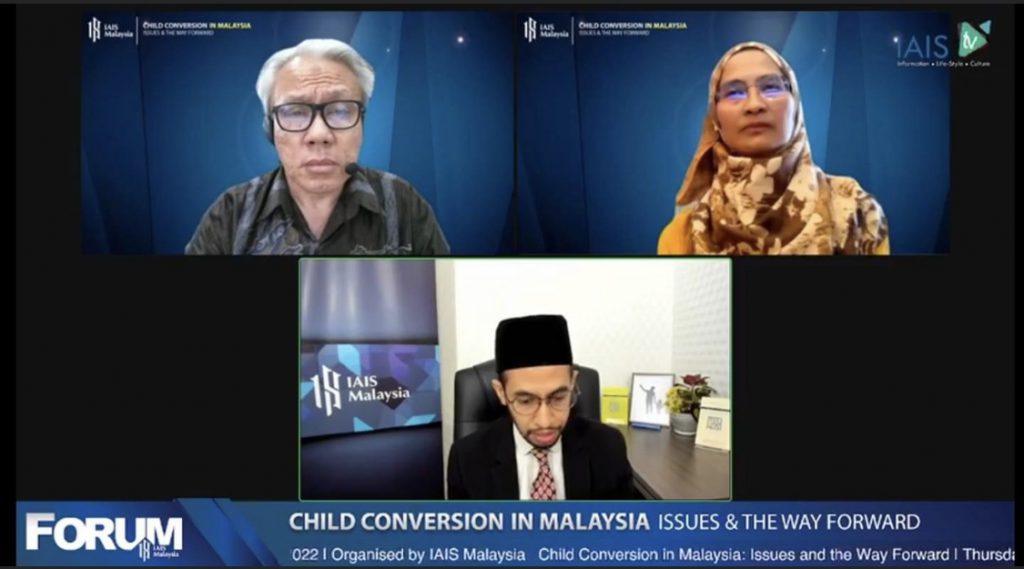 Last Updated on Mac 24, 2022