08 Julai 2021| YAA Dato' Setia Dr. Hj. Mohd Na'im bin Hj. Mokhtar, Ketua Hakim Syarie/Ketua Pengarah JKSM hari ini telah dijemput menjadi salah seorang ahli panel di dalam "International Conference on Islamic Financial Literacy (ICiFIL 2021)" anjuran Institut Perbankan dan Kewangan Islam, Universiti Islam Antarabangsa Malaysia.
Konferen selama dua hari ini dijalankan secara atas talian menggunakan Aplikasi Zoom Meetings yang mana ianya diisi dengan empat sesi panel pembentangan serta sesi pembentangan selari dari wakil institusi dari dalam dan luar negara.
YAA Dato' Setia Dr. bersama Prof. Madya Dr. Akmal Hidayah Halim (Ahmad Ibrahim Kuliyyah of Laws, IIUM) dan Puan Noor Rashidah Ramli (Jabatan Ketua Pengarah Tanah & Galian Persekutuan) yang merupakan panel sesi keempat telah membincangkan secara mendalam tajuk "Islamic Estate Administration: Issues and Solutions".
Antara intipati yang dikongsikan oleh YAA Dato' Setia Dr. adalah peruntukkan undang-undang yang digunapakai di Malaysia khususnya berkaitan pentadbiran harta pusaka orang Islam termasuklah Enakmen Wasiat di negeri-negeri.
Selain itu, YAA Dato' Setia Dr. turut berkongsi tentang konflik bidangkuasa di antara undang-undang Syariah dan undang-undang sivil bilamana urusan probet ditadbir di bawah Akta Probet dan Pentadbiran 1959 manakala urusan berkaitan perwarisan, wasiat dan hibah di bawah kuasa mahkamah syariah.
Menurut YAA Dato' Setia Dr., pihak-pihak yang bertikai berkaitan sesuatu harta yang telah dihibahkan hendaklah membawa kes tersebut di mahkamah Syariah untuk penyelesaian dan selepas mendapat pengesahan hibah, pihak-pihak perlu menyelesaikan urusan pentadbiran berkaitan pemilikan harta tersebut di mahkamah sivil.
Di dalam sesi tersebut, YAA Dato' Setia Dr. turut berkesempatan berkongsi tentang isu-isu berkaitan kes Permohonan Anggapan Kematian, Wasiat dan Harta Sepencarian bagi memberikan kefahaman kepada masyarakat di luar sana.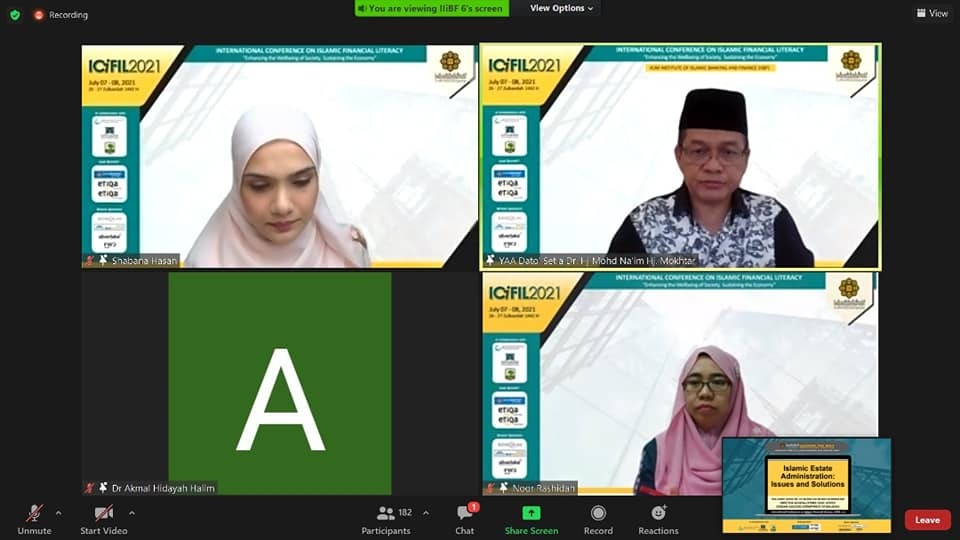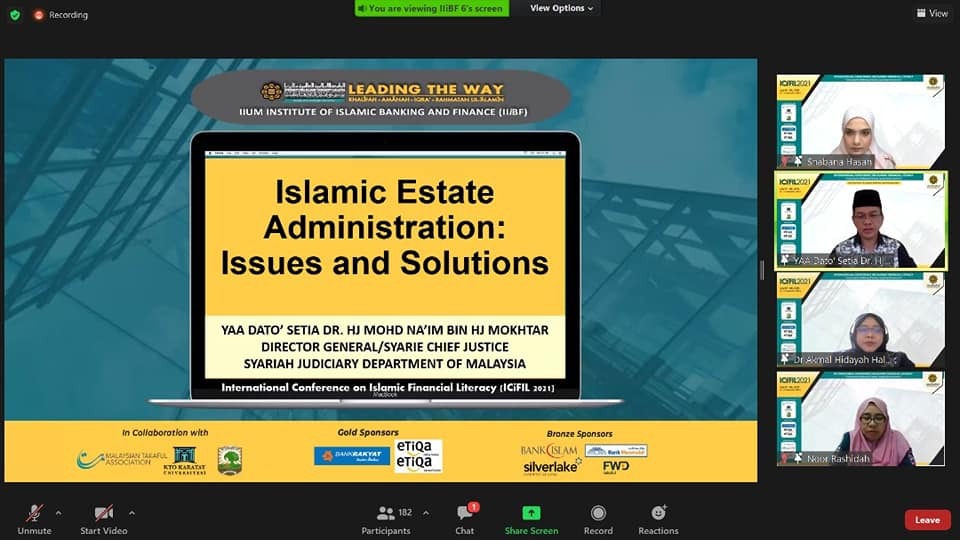 Last Updated on December 22, 2021