29 Sept 2021 | YAB Dato' Sri Ismail Sabri bin Yaakob, Perdana Menteri Malaysia telah merasmikan Persidangan Kehakiman Syariah Antarabangsa (PKA) 2021 secara dalam talian anjuran Jabatan Kehakiman Syariah Malaysia (JKSM) hari ini.
Program yang julung kali diadakan bertujuan mempertingkatkan kerjasama dan memenuhi aspirasi Malaysia sebagai pusat perkembangan bagi institusi kehakiman Syariah seterusnya menjadi pusat perkembangan ilmu pengetahuan bagi sistem kehakiman dan perundangan Syariah. Perkongsian di peringkat global ini penting bagi memperkembangkan lagi pengetahuan pegawai Syariah selain memantap pengurusan dan pengendalian kes Syariah yang berteraskan prinsip aplikasi Maqasid Al-Syariah.
Bertemakan "Kearah keseragaman dan keselarasan : pendekatan prinsip duluan mengikat di dalam alasan penghakiman", persidangan kali ini dihadiri oleh pelbagai negara termasuk para peserta dari Palestin, Qatar, Republik Yaman, Papua New Guines, Maldives, Australia, Indonesia, Brunei dan Singapura.
Ianya juga disertai oleh para Pegawai Syariah seluruh Malaysia yang terdiri daripada Hakim Mahkamah Rayuan Syariah di peringkat persekutuan, Ketua-ketua Hakim Syarie Negeri-negeri, Hakim-hakim Mahkamah Tinggi Syariah, Hakim-hakim Mahkamah Rendah Syariah, Ketua Pendaftar, Pendakwa Syarie dan Pegawai Syariah yang bertugas di pelbagai kementerian/jabatan/agensi.
Sebelum majlis perasmian berlangsung, ucaptama persidangan turut disampaikan oleh YAA Dr. Hassan bin Lahdan Al-Hassan Al-Mohannadi; Presiden Majlis Kehakiman Agung dan Presiden Mahkamah Kasasi, Negara Qatar-Doha dengan tajuk "Application of the Doctrine of Binding Precedent in Court of Qatar".
Ia kemudiannya disusuli dengan ucaptama oleh YAA Tan Sri Rohana binti Yusuf, Presiden Mahkamah Rayuan Malaysia dengan tajuk "Application of the Doctrine of Binding Precedent in Civil Court of Malaysia".
Tajuk pembentangan sepanjang dua (2) hari persidangan ini adalah Prinsip Duluan Mengikat: Perkongsian Pengalaman Negara Dan Amalan Di Mahkamah yang akan dikupas oleh barisan panel seperti YAA Dato' Setia Dr. Haji Mohd Na'im bin Haji Mokhtar, Ketua Pengarah/ Ketua Hakim Syarie JKSM; YA Dr. Azmiralda Zahir; Hakim Mahkamah Agung Republik Maldives; YA Hakim Judy Ryan, Hakim Mahkamah Keluarga (Bahagian Rayuan) Australia; YAA Dr. 'Isham Abdul Wahhab Muhammad As Samawi, Ketua Hakim, Mahkamah Agung, Republik Yaman; YAA Dr. Mahmoud Sedqi Al Habbasyh, Ketua Hakim Palestin dan YAA Hakim Ambeng Kandakasi, Timbalan Ketua Hakim Papua New Guinea.
Perkongsian daripada tokoh-tokoh ini selaras dengan objektif PKA 2021 iaitu menambah baik sistem penyampaian perkhidmatan kehakiman Syariah berdasarkan pengalaman terkini negara-negara di peringkat antarabangsa yang boleh dimanfaat secara kolektif khususnya setelah pandemik Covid-19 pada tahun 2020 sekaligus menjadi platform kepada perkembangan dalam bidang kehakiman dan perundangan Syariah yang bersifat fleksibel mengikut perkembangan dan keperluan semasa.
Majlis penutup pada 30 September 2021 akan disempurnakan oleh YAB Datuk Seri Utama Haji Sulaiman bin Md Ali, Ketua Menteri Melaka.
Persidangan sepanjang dua (2) hari ini akan diadakan sepenuhnya secara dalam talian dan disiarkan secara langsung menerusi laman FB rasmi JKSM.

UNIT KOMUNIKASI KORPORAT
JABATAN KEHAKIMAN SYARIAH MALAYSIA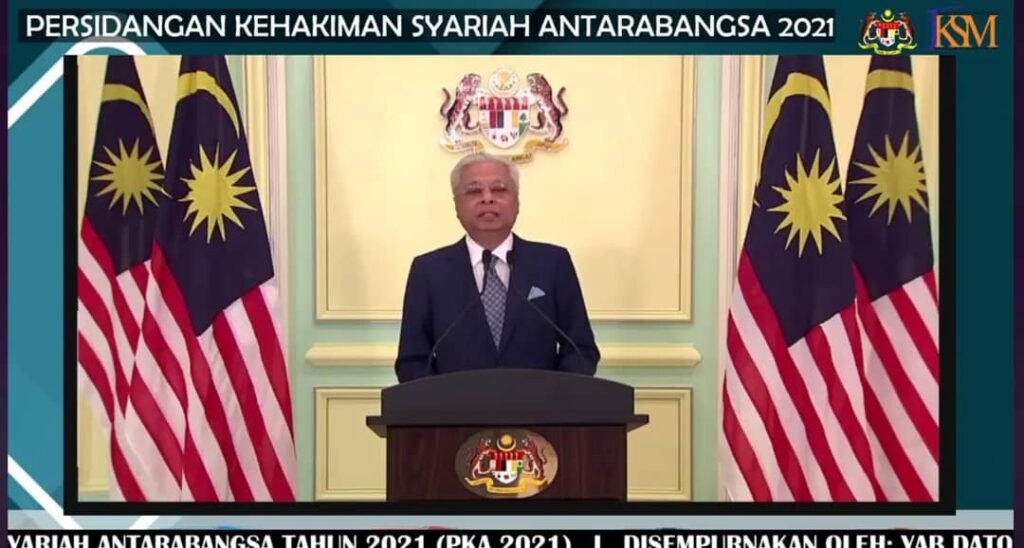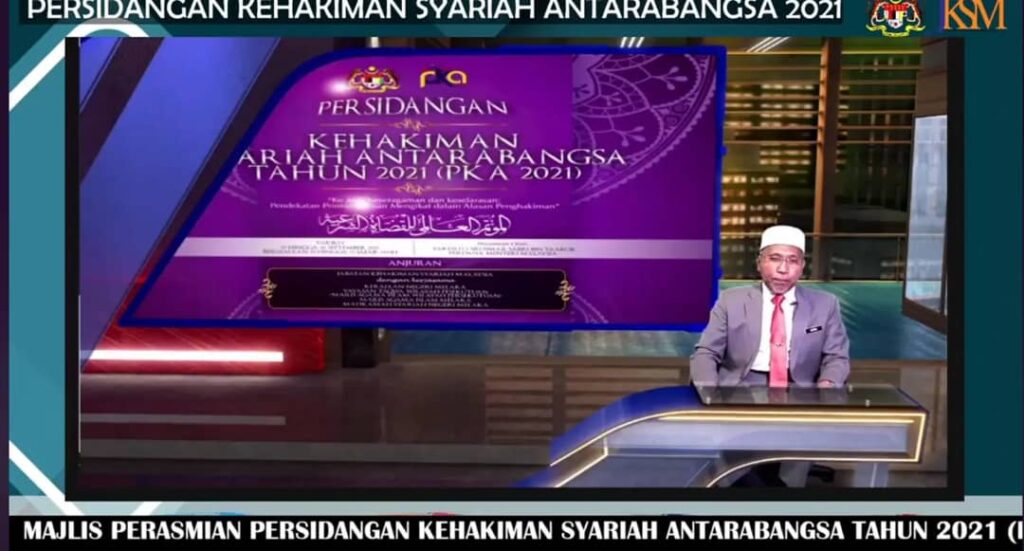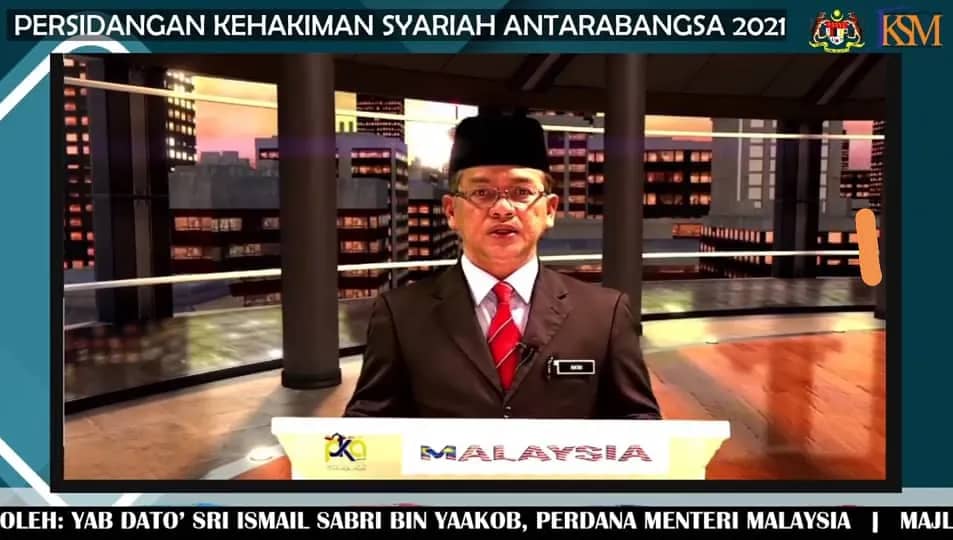 Last Updated on December 22, 2021